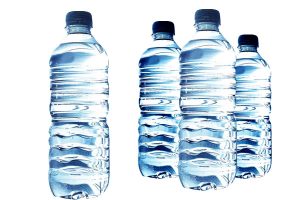 There are a number of items to consider when contemplating the purchase of a commercial reverse osmosis system. They include:
– Commercial reverse osmosis systems are sized and priced based on the volume of treated water required in a 24 hour day expressed as GPD. For longevity of the system, a good duty cycle is 12-18 hours daily run time.
–  or an atmospheric tank with a re-pressure pump for release at desired flow rates when needed. Be aware of the tank space required.
– There is a wastewater stream associated with commercial reverse osmosis units. The ratio of treated water volume to the total water entering the system is called its RECOVERY with this percentage dependent on raw water chemistry and ranges from 50% to 85%.
– Systems cannot remove 100% of everything dissolved in the water. The percentage removed is called REJECTION and varies from 95% to 99% based on inlet water chemistry and system design. Custom commercial reverse osmosis units can be custom designed to provide even a higher rejection percentage to often eliminate the need for post-treatment with deionization.
– Although we refer to systems as commercial reverse osmosis units the membranes can be replaced with NANO membranes and then called NANO systems that can offer advantages to the user. Advantages include lower operating pressures to save energy and longer system life; increased water efficiency with less drain water. Rejection is reduced to 85-90% but that water quality level may be adequate for your needs.
– As a general rule when obtaining a quote or purchasing a commercial reverse osmosis system or NANO systems have full knowledge in advance of what quality water you need, daily peak use, peak flow requirement and source of water to be treated. If you are not prompted to provide this information by the prospective supplier, move on to one that will.
[schema type="product" url="www.dimewaterinc.com" name="Commercial Reverse Osmosis" description="Commerical Reverse Osmosis systems" condition="New"]