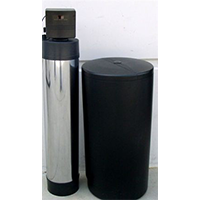 Whenever the hardness of water is measured and exceeds 30 or 40 parts/million, there is a strong possibility that you are going to end up with a hard water scale, especially in the newer instantaneous water heaters. Eventually, this will lead to you needing to replace your water heater, in which case you may require the help and advice of Waterheaterreviewssite.com. In order to protect water heaters in the presence of hardness, it is very important to look at a variety of different processes that Dime Water, Inc. offers.
One of the most popular ways of handling hard water is to install a water softener. The softener will remove the hardness, the calcium, and magnesium hardness and will replace it with sodium. The salts of sodium do not cling to metal surfaces. It is important to check out the most popular types of water softeners to make sure you can keep your water filtered properly.
In addition, soft water is going to allow you to use considerably less soaps and detergents and there have been numerous studies that point to the fact that in the presence of soft water the reduction in soaps and detergents over a period of time will actually pay for the water softeners.
In the production of our water softeners we use all American made components. Wherever possible we use components, which:
have a history of long life,
are constructed of non metallic materials (no internal corrosion).
We use active parts, particularly valves, which are well known and readilly available so that if service is required parts are universally available at very reasonable prices. By avoiding proprietary or unique components the after sale service is less expensive for the customer.